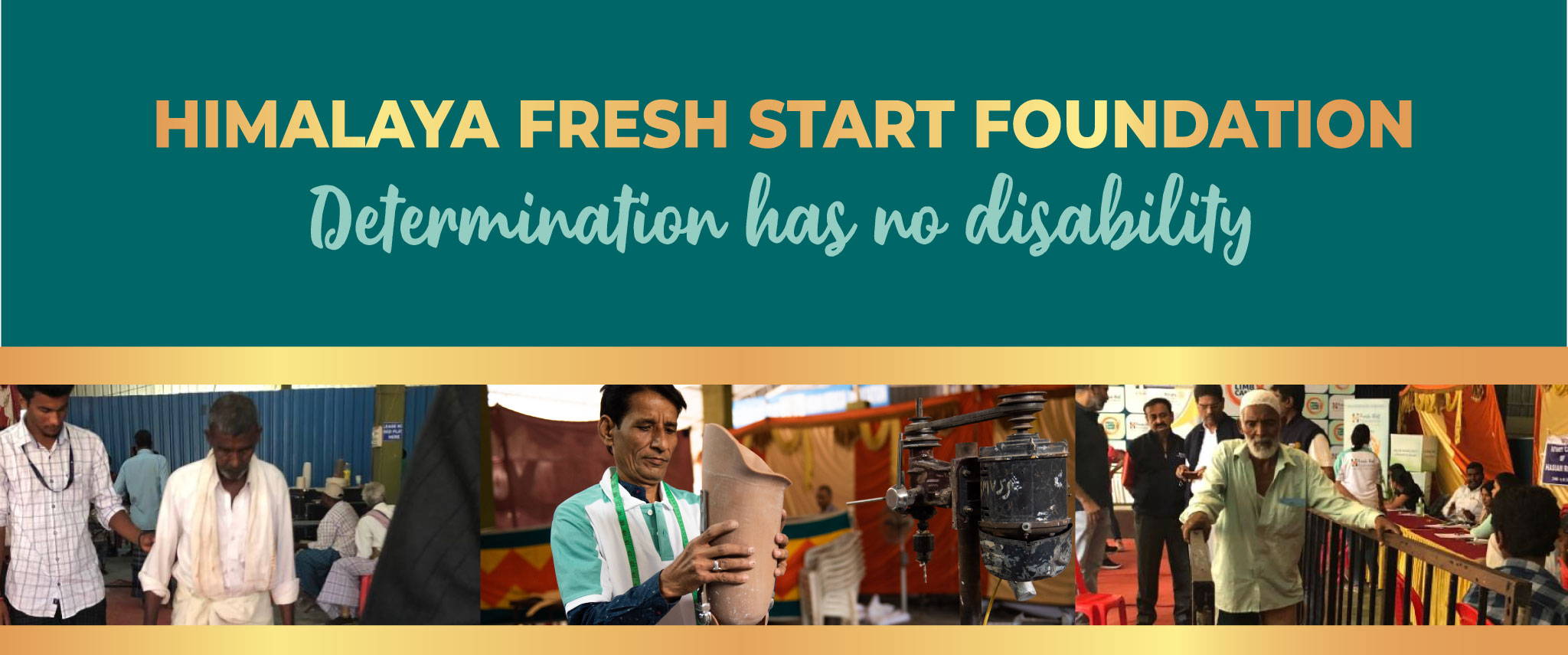 We at Himalaya believe in spreading 'Wellness in every heart and happiness in every home'. Himalaya
Fresh Start Foundation (HFSF), is an embodiment of this spirit. Launched in February 2020, Himalaya Fresh Start Foundation stands for Enabling and Empowering people with disabilities.
As part of our first initiative, we facilitated a three-day limb camp in Hassan, to help the physically challenged with prosthetic limbs, to help live a self-sufficient life. One such hero from this camp – Fayak who was also a beneficiary from the camp are is an example of how one can go after their passion with sheer determination without allowing disability to come in the way. A man whose dream to play football for his country was cut short in an accident a few years ago. But his heart didn't let him quit. Through this initiative of HFSF, Fayak received a prosthetic leg. And with the help of his family, and his willpower, he chased his dream again. Today, he is part of the India Amputee Football team.
Our next on-going initiative is to do with eliminating avoidable blindness for young girls and boys through various medical procedures like Keratoplasty, Phacoemulsification cataract surgery etc.. Post which vocational training for further job opportunity will be provided to the beneficiaries.
We are also part of an initiative in association with farmers, who are given support from our end to enable them to live a sustainable life. The set of farmers are taught to grow and cultivate certain suitable crops for increased yields that ultimately enable them to live a sustainable independent life.
Himalaya Fresh Start Foundation believes that determination has no disability. It is on its journey of changing lives and bringing happiness one step at a time.
This foundation is sponsored by the range of Himalaya Fresh Start Face Wash.